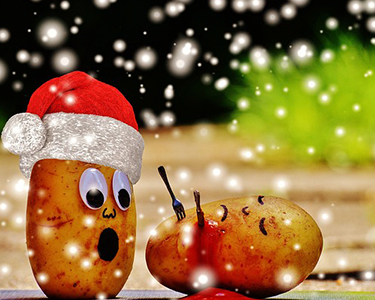 Here is the first collection of videos from this year. It's my side of the contributions. John Conahan and I will work on some more to make them more easily available.
I started with a Liszt O Tannebaum. I borrowed a little from Liebestraum.
Next I tried a Ginestera Willie Take Your Drum that mostly draws from the style of the first Sonata.
Coming from a different angle, I gave a try at some Erroll Garner using his bouncy quasi-stride on Winter Wonderland.
Next came a Debussy take on Mariah Carey's All I Want for Christmas.
For this Coventry Carol, I borrowed partly from Henry Cowell's The Banshee and partly from his Aeolian Harp.
I have the good fortune to have regular access to a Dowd double manual French harpsichord at church, so I gave a go at a Rameau style variation on Stevie Wonder's Someday at Christmas.
Next I took Sigfrid Karg-Elert's Chorale Prelude on Now Thank We All Our God, and I replaced the chorale melody with Frosty the Snowman.
I took the There is No Rose movement from Britten's Ceremony of Carols and applied the techniques to Little Drummer Boy.
A few minutes before a funeral, I found myself on a guest bench and did a quick Brahms take on Last Christmas by Wham! I had my phone on a music stand, and a man walked up while I was playing to ask me to move the stand, so I kept it even though the playing wasn't perfect.
I borrowed from John Adams' Phrygian Gates plus a little from "I See Your Light" from Dr. Atomic that I played a few days before to do an O Come O Come Emmanuel.
Next, I took a page out of John Conahan's book, and tried some New Orleans style piano. Originally, I was going for a Harry Connick Jr. type homage on Here Comes Santa Claus, but I got tripped up, and some Bud Powell snuck in in the middle.
I borrowed a little from some new piano music I've been writing to do a Ligeti Boar's Head Carol for this one.
John and I both admire Keith Jarret's playing. Here's my best Keith Jarrett (without standing up from the bench and whining) on The Holly and the Ivy.
Warming up to play Messiah, I did a classical style variation on Good King Wenceslas. There is some nice polytonality with the oboe here. I called this one Justin Heinrich Knecht style because he's my favorite kleinmeister.
My son Avi was in town with his dog, so I pulled out the stylophone and the ocarina for a Chili Peppers Love Came Down at Christmas. Couldn't get that ocarina to play in E major though. Chardonnay will hopefully find what she's looking for under the bridge downtown.
After rehearsing for the Chason de Neige concert that Josh Lawlor put together, I had him sing The First Noel over the accompaniment of a Ned Rorem song from the program.
Here I used some of the textures from the Jongen Toccata but with the tune from Hark the Herald Angels Sing in the Pedals.
At an all musician party after gigging season had come to a close, I threw down a quick Chopin It Came Upon a Midnight Clear.
Here I took the opening idea of the Dupré g minor prelude, and went from there using the Carol of the Bells melody instead of the original adjusting harmonies as I went.
Finally, I was listening to Bill Evans play A Child is Born and played Silent Night over some of the same changes.
As usual, it was an amazing #carolragnarok season, and I couldn't do it without the inspiration of the incomparable John Conahan spurring me on with his ever more inventive concoctions.